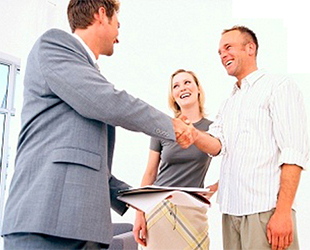 Our Firm Will Help You File Bankruptcy,A Prudent Step Towards Rebuilding Your Life
If you are having trouble paying debts, or seem to be making no progress against your debts, you should consider filing for bankruptcy. There is no better day than today to begin to rebuild a sound financial future, free from crushing debt and worry.
If You Live in Washington State, We Can File Bankruptcy for You
Every day we answer many questions for people who are being pursued by creditors and taxing authorities. The creditors and taxing authorities will not stop until you take meaningful action to address your debts. If you file for bankruptcy, you will not only stop creditors and taxing authorities, you may free up income so that you can begin to payoff your mortgage, save for retirement, or provide an education for your children or grandchildren. Let our professionalism and experience work for you to help you make a positive impact on your life.
Start Fresh Today! Get Your Free 30 Minute Consultation!
Contact us to schedule a free, 30 minute, no obligation consultation with an experienced attorney. We offer appointments in Moses Lake. Evening appointments are available on Monday, Tuesday and Wednesday by prior arrangement. Your initial 30 minute consultation is free!
We Value Your Time and Want to Help You Get the Relief You Deserve Fast. Please Follow These Simple Steps After Making Your Appointment
Before you come in for your appointment, please print out and complete this form prior to meeting with us at our offices.
Note:  The forms that we provide are in Adobe Acrobat® format.  You may need to download and install the free Adobe Acrobat Reader software if you are having trouble opening the document.
In order to file your case with the Bankruptcy court, you must complete the first of two mandatory seminars. The first seminar is entitled, "Pre-Bankruptcy Credit Counseling". You may attend both of the seminars either on-line or via telephone. We describe both seminars for you on our site; please read the explanation and instructions on our site completely before contacting the seminar vendor.
During Your Free 30 Minute Bankruptcy Consultation, You May Have Questions Like:
There are different types of bankruptcy, sometimes referred to by their Chapter number. We have compiled a list of questions and answers frequently asked by our customers that we hope you find helpful.
We will address these questions and any others you may have during your appointment or afterwards in addition to describing the bankruptcy process for you.
We compiled a series of bankruptcy videos that were produced by the Administrative Office of the United States Courts that may answer a number of your questions and may help you understand a number of the steps in the process. As the Law Office of James MaGee, Attorney is not the author of these videos, we cannot be held responsible for their content. As the introduction to the series states, this video series should not be considered a substitute for the advice of competent legal counsel. It is always best to consult an attorney about your legal rights and responsibilities in your particular case.
Learn More About James H. MaGee and his Law Firm
We are proud of our record of service. We have prepared a biography of our law firm to introduce ourselves to you. In addition, we have collected reviews of Mr. MaGee and his law firm from our clients over the years that you can read on our reviews page.